Stag Party Strippers Ireland
Stag Weekend No Strings Attached frolics
…and why they are so different from other brief encounters
Our Strippers in Ireland can tell you straight away that stag weekend NSA fun is special. They will recognise the culprits in the morning while sipping on a coffee in a breakfast joint in Kilkenny or Carrick on Shannon. The attire first of all gives away the naughty stags and hens. Then the walk backs it up. It's not as brisk as one would expect, and there is a good explanation for that.
Strippers are like shrinks for the party heads. They see everything that is to be seen during the booze fueled stag weekends. As they share their wisdom a few funny ( or not so funny) facts come to the surface. 🙂
Why shag on a stag
More often than not, most of the single ladies and the lads will not pass the opportunity for some love and compassion. Even the kind with a short lived expiry date. The stags and hens would feel moved by the fact that love is all around and their best mates are getting hitched. In the back of their head the mating season's call is bright and clear. More booze is bound to give them beer goggles that even Specsavers can't fix. Nothing like some late night exercise to get rid of the hangover the next morning. The lads and the lassies feel compelled to create memories. "Do you remember when you…." and " I can't believe that you asked the Guards if they have condoms" are phrases that tend to accompany spicy stag weekend stories.
Never to be seen again
Most lads and lasses that head to Stag Weekends and Hen Nights come from another town if not country. So the chances that a happy ever after will follow are the same as winning the Euromillions. As a rule, boy meets girl, they go under the covers and hug in a very special way. Then the boy goes to his mates like an alpha male gorilla and the girl goes to her mates "OMG he was so ugly". Or maybe not. Maybe they will invite each other to upcoming weddings. Dr Stripper says "Hey … they had fun they are both single and the rest of the bridesmaids have something to talk about"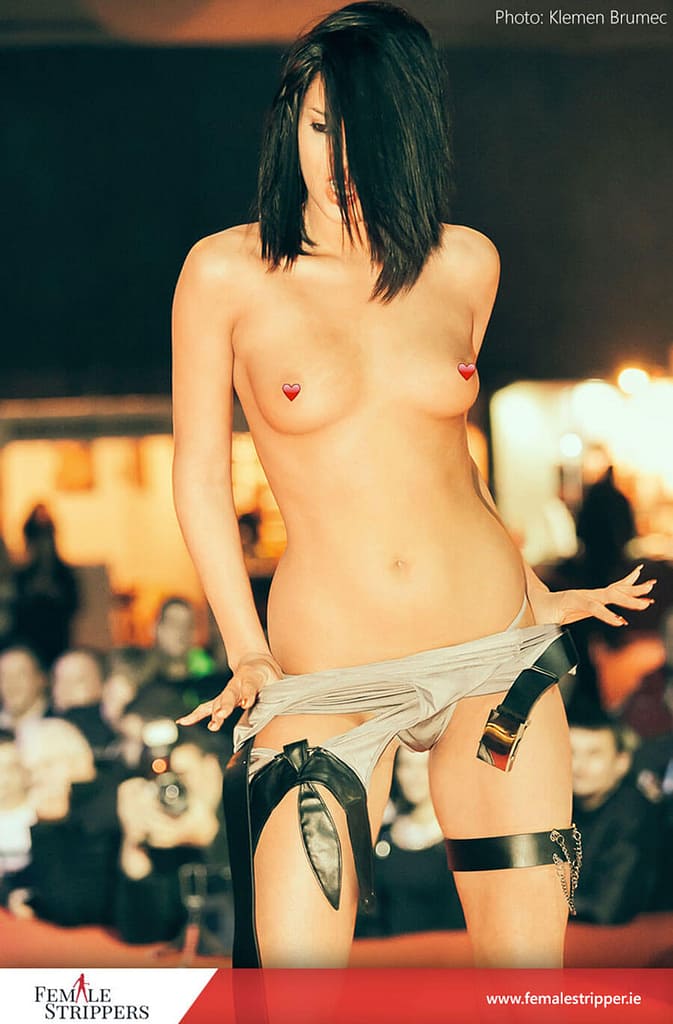 The Stag is off limits
Every man that has decided to tie the knot should take it seriously. Otherwise, stay single and go to other people's stag weekend. But if the stag has decided to be a love rat on his stag night the rest of the crowd should be able to lend some advice. If it does happen, well feck it, there are other weddings to go to.
Ancient traditions
To have sex on the celebrations of another couples union apparently brings good luck to the couple. In pagan times sexuality was considered sacred. So the single lads and lasses might be sweating for a higher purpose. But if we listen to other more conservative religions stag weekends should be banned. Yeah! Right… go and explain that to the owners of bars and hotels in Carrick on Shannon.
Peer Pressure
So Mary is getting married and Lorna got laid last night with that GAA lad…and me? What am I doing here? In the case of the lads, it's even worse. Stag nights are supposed to be a good source of entertainment for single friends. Hen nights don't lag far behind. You gotta show that you can score and guess what? If you try hard you do.
Booze, Inhibitions and a very good excuse
Party Goers on a stag or hen consume on average 20% more than on a normal night out. The rounds of shots do make a difference. And on top of that, the limited time frame doesn't allow for illusions. Just the simple statement that you are on a stag weekend is enough to make your intentions clear.
Dr Stripper Recommends
Decide if you are going to go for some late night shenanigans before you start the snake walk.
Do not try to chat up people on the kebab queue. Garlic sauce and kissing is not what you want to store in your memory bank.
Have fun…getting laid on a stag is the duty of every single man and woman.
Don't be a knob-jockey. If you really like the girl ask her out. Other than that use protection.
You might fall in love but you might also fall off the bed.
Some girls are bigger than others. Make no exceptions, it's for a good cause.
Some men are drunker than others. Do make exceptions. Babysitting is not fun.
Do not spoil the fun with big words. Just because your mate said I do you don't have to say it too.
Do make noise. You defo want the hotel to know about it.
Don't stay for breakfast if you don't intend to buy lunch. Unless you are very hungover and they make jumbo breakfast rolls.
Do not compete for the same partner. He or she might be very good looking but is it worth to miss a wedding?
Do wear sexy underwear. You might want to give them as a gift.
Do not hit on the strippers. They have work to do.
Do not ask the hens if they are strippers. Not funny. Take my word for it.
Stag weekend means weekend fun. Come Monday you all Feck off home. Just saying. Leave your illusions at home 🙂
Leave your illusions at home !!!
During a stag weekend you might end up watching porn. That's ok.
Spend more than you can afford. Nothing like a poorer person with a better sex life than the rest of the crew.
Do not hit on the bride. God save your poor soul if you do.
Do hit on the stag. Flirting is allowed
Do not push the stag to be a love rat. He will hate you for the rest of his life. Or be very grateful. Time will show.
Whatever you do, be honest about it. No time for BS on a stag weekend.
Do tip the strippers. Tipping the Strippers increases your chances of scoring tenfold
Ok. I made up the last one.
Remember
Dr. Strippers is totally unqualified but always right. See you all in Carrick on Shannon.
Hire the Best Strippers Ireland has ever seen
We can book the venue for your stripogram!
Booking Confirmation well in advance
Last Minute Offers
Always show up on time!
Address
Our headquarters are in Dublin, but we serve Ireland nationwide.
Email
info@femalestripper.ie