How to organise a Stag Party in Ireland
Make it the best for the stag, with our top performers!
Your best mate is getting married. He has asked you to be his best man and that means you have to organize his stag party.
There is so much to do when organizing a stag night in Ireland.
This is a big responsibility he is your best friend after all and he deserve a great Stag Party. You are going to do all you can to make it the best ever stag night ever in Ireland. Here are some of the things that you need to do:
You will have to contact the gang and invite them and contact old friends.
Then you have to get a venue, someplace that will let you go wild.
Then there is the location – where are you going to go. There are many great locations for stag parties in Ireland.
How are you going to get there?
Then you have to get the money from all the lads.
Then there is the most important thing – the stripper!
A great stag party in Ireland needs a stripper. How can you have a proper 'stag' without a strip show or a great looking stripper.
They are usually the highlight of the night and what everyone looks forward to the most. To be honest if you do not have a great looking stripper many people will not even go to your friend's stag party.
There is no point to a stag party in Ireland without a stripper. You do not want to disappoint your friend and the rest of the lads.
Well don't worry, it is easy to get a stripper for your stag party in Ireland. Wherever you are holding a stag party in Ireland we can help you to get the right girl or guy – as we cater for gay stag's also. There are entertainers for every type of 'stag' and for every pocket.
Today, there are more strippers than ever for stag parties in Ireland.
Go on hire the perfect female or male stripper for the perfect stag party – and your friends will thank you for life!
Getting your friend, a stripper for his stag party in Ireland is more important than getting him to his wedding on time!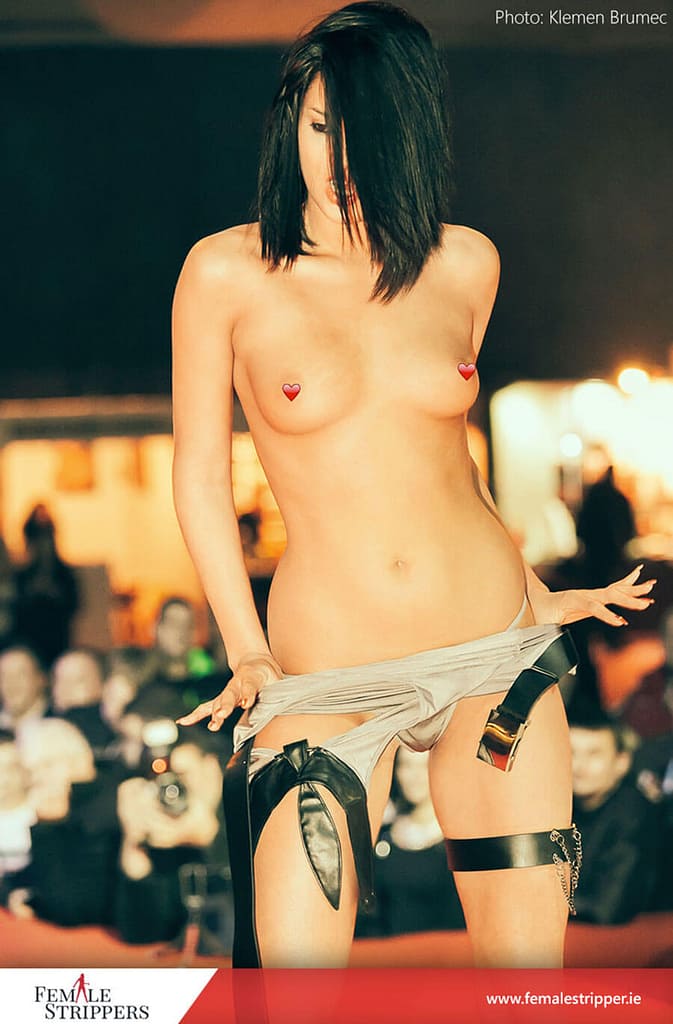 Hire the Best Strippers Ireland has ever seen
We can book the venue for your stripogram!
Booking Confirmation well in advance
Last Minute Offers
Always show up on time!
Address
Our headquarters are in Dublin, but we serve Ireland nationwide.
Email
info@femalestripper.ie