Galway Strippers : Connemara whiskey and Cigars
Galway Strippers : Every port has a secret
Welcome to Galway Citaaaaay. The Galway Strippers Association will be your guide for your stag or lads weekend away from the big smoke.
Here the Stag parties will roam free like powerful streams through the hills of Connemara. When the Galway Bay Brewery decided to hit the market they chose their IPAs and stouts with independence in mind. The Galway party scene is free and independent. Galway Strippers are creatures of the Galway night. Coyote's Bar is one of their playgrounds. The lads are fashionably late and the Galway Strippers have time to catch a quick espresso and retouch their immaculate makeup. With visions of their times in the strip clubs of Cotes Azzur and Marbella they confidently land their 10 inch heels on the ground. As their hips swing down the stone clad streets of Galway, the Galway Strippers will bring Vegas to Eyre Square. Not that Eyre Square needs much more to become Vegas.
Surprise Strippers
A surprise stripper is guaranteed to light up the mood of a stag party. More than the free round of shots. It is the time to be naughty. Boys will be boys and if one of the boys is getting married soon…. well he is going to get punished for being a very naughty boy.
Call our Galways Strippers to hit you hard with a fully naked show !
Then sit back with a bottle of Connemara Whiskey and a fat Cohiba …Enjoy the show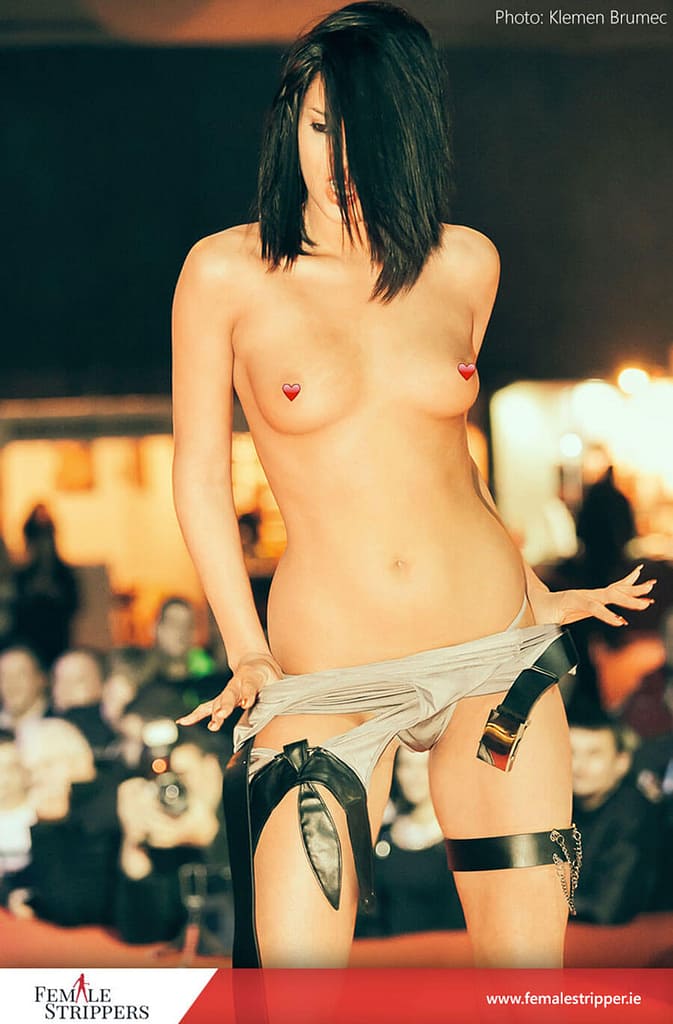 Hire the Best Strippers Ireland has ever seen
We can book the venue for your stripogram!
Booking Confirmation well in advance
Last Minute Offers
Always show up on time!
Address
Our headquarters are in Dublin, but we serve Ireland nationwide.
Email
info@femalestripper.ie