Female Strippers in Ireland
Top female performers for kissograms and stripograms for stags and birthdays, lesbian shows and more!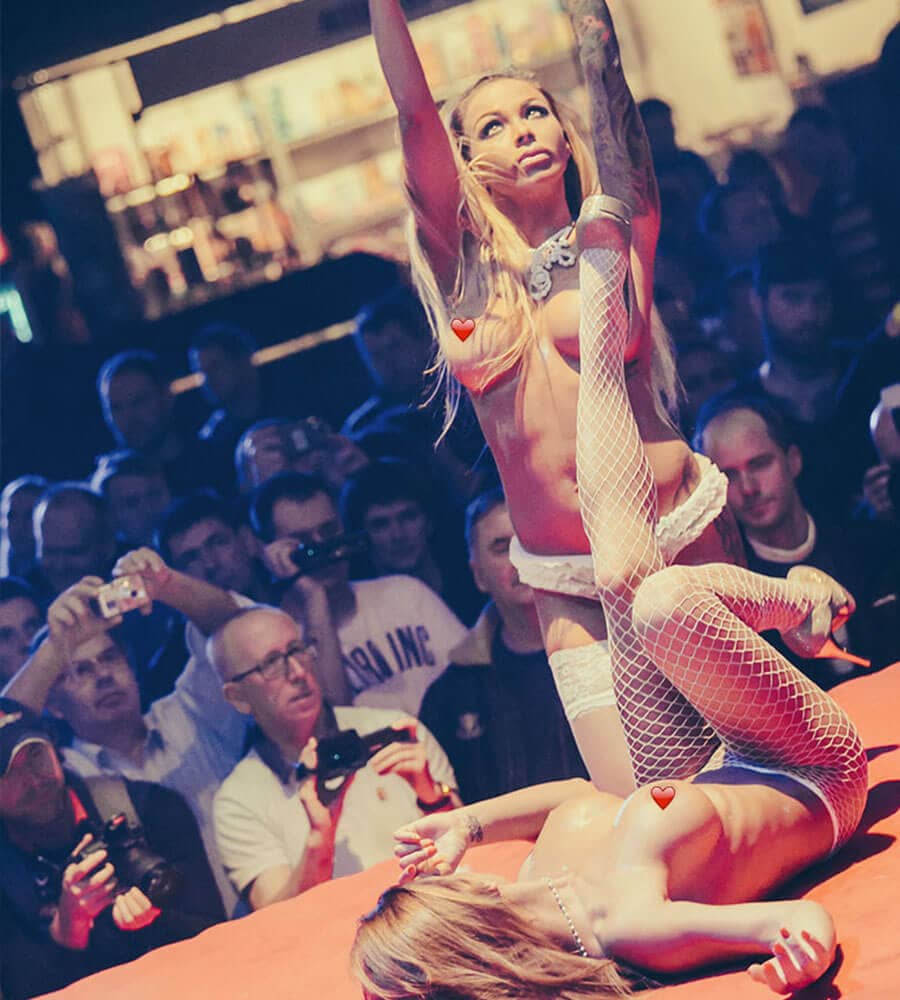 Our top performers at Sloverotika, 2019
You can tell if a city has a good nightlife from the types of female strippers that it offers. If you are in a city where the exotic dancers in clubs and private venues are tame lame and bored… Well then go and party in another city. Dublin has always had a good reputation for all night sessions and friendly, but cheek in tongue attitude. That's why Dublin and Ireland in general is the number one hangouts for Stag parties and Stag weekends away.
So come on, join our endless Irish Party and don't forget to sample the stripograms of the Angels of Sin. Indeed our ladies are the only tourist attraction that gets more standing ovations than Michael Flatley's shows. 🙂
We offer a wide range of services. You need a stripper for your party in Ireland? We cater for stag parties, birthdays, divorce parties, corporate events and many more!
Sin begins in the mind...
but our Ladies are Angels
We are perfectionists and we always strive for the best. Especially when we are hosting parties – everything has to be perfect. As highly experienced performers we always aim is only one.
We are here to provide you, the customer, with the very best female strippers in Ireland. Our shows are the most memorable part of your Stag Tour of Ireland.The Angels of Sin Show has hosted many nights where the customer wanted a slightly "kinky" theme to their parties. And believe me that's where our female strippers really "sparkle and shine".
Yes they do fulfil your secret dreams
All our female strippers are absolutely lovely girls. But when it's Show Time they become even more gorgeous. Then they turn into fabulous vixens commanding the attention of the whole audience. Even with the simple click of a stiletto …or maybe with a crack of the whip. And as the show progresses their tantalising nude performance will stimulate any man's… spirits!! And boost the bar sales, but hey that's how we party in Ireland.
Our customers experiences with The Angels of Sin and their after show feedback have been nothing short of fantastic. We just love the attention.
Our efficient and professional booking staff will make the impossible possible. The team will facilitate any last minute booking requests for your Stag party or private event. Even venue arrangements and suitable show areas. Indeed we are always ready for any changes of plans. From our own experience, we know that Stag parties are difficult to put together. We have a solid network of partners to rely on. As a result we take care of everything…even requests for funky costumes.
We look forward to welcoming you soon as one of our valued and satisfied customers.
We are only a call away!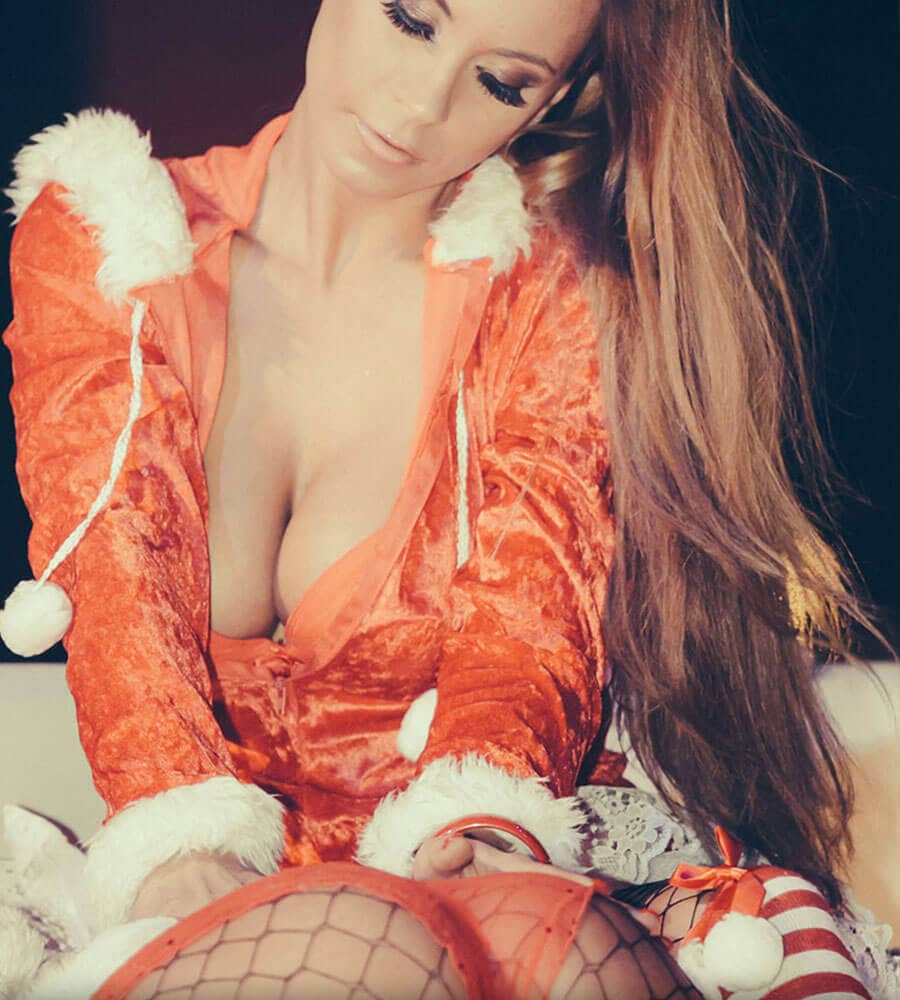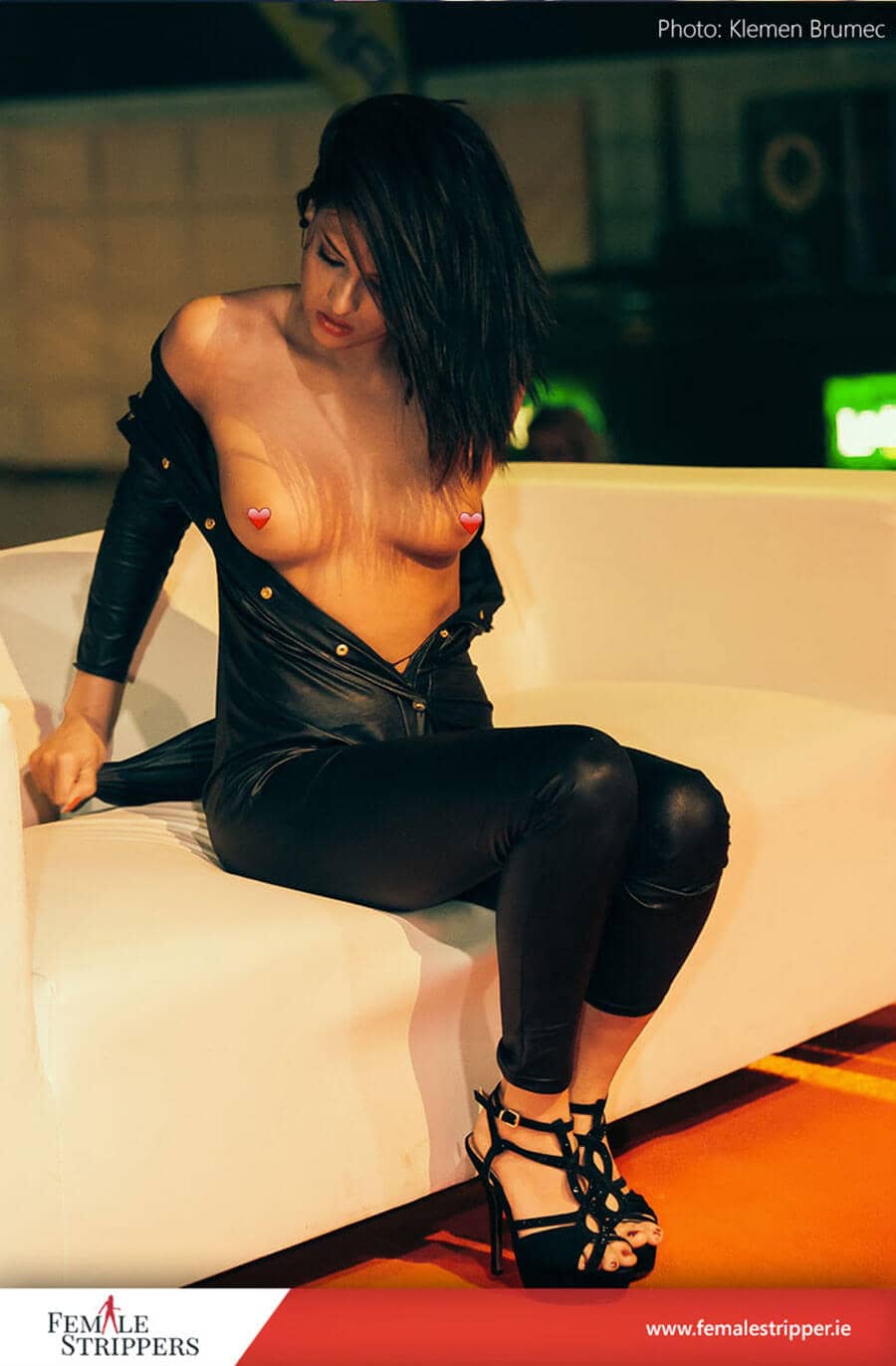 Hire the Best Strippers Ireland has ever seen
We can book the venue for your stripogram!
Booking Confirmation well in advance
Last Minute Offers
Always show up on time!
Strippers will be stripping, boys will be drinking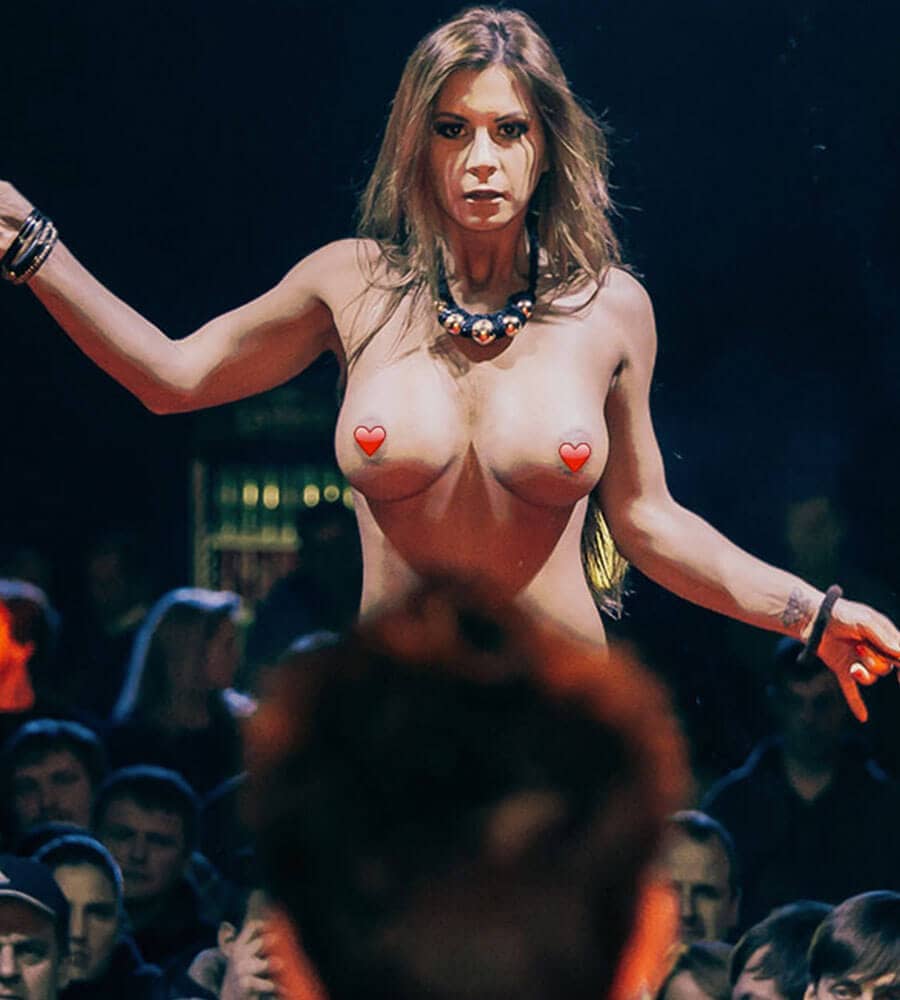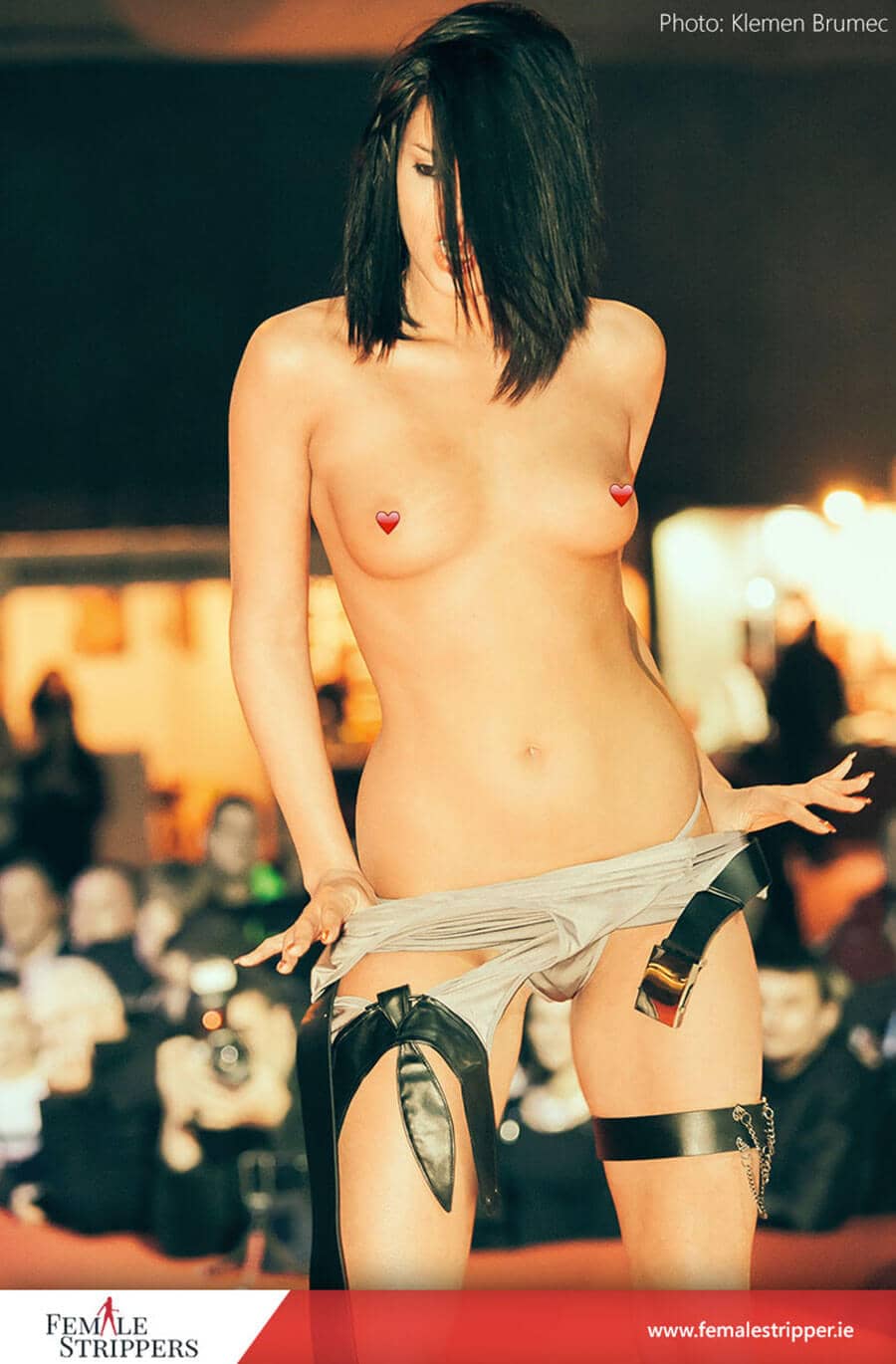 The Angels of Sin: We have a stripper for every occasion
Some of our most common parties include Stag parties, birthday parties, going away parties, divorce parties, retirement parties, and office parties. Our ladies deliver classic fully nude shows to impress the lads and make the ladies jealous. Our agency also offers topless hostesses, lingerie models and just about any other party you can think of. Whether you are looking for a solo act or more than one female stripper we can accommodate. Lesbian Shows are a must for Stag Parties with superior numbers.
Fully nude shows: What you need to know
Fully nude means over 18. So leave your younger cousins at home. The Angels of Sin have beautifully choreographed stripograms. They can arrive dressed as Police Women, Leather clad Mistresses, Sexy Secretaries, Posh Housewives, Naughty Cheerleaders, Fierce Biker Chicks, Army Girls, Cheeky Chambermaids, Tender Nurses, Dirty Pornstars and many more. By the way, expect higher fees for any Game of Thrones costumes. Or you can leave us choose the stripper costume. You will love the surprise.
Lesbian Shows: Special burger for Stags in Ireland
So, if the girls do a double lapdance, guess who is the sausage in that roll. We are talking about major body friction. This is a real treat for the Stags in Ireland. They have endured all types of humiliation. From being tied to a lamp post to being force fed tequilas with no lemon or salt. So definitely deserves it. And a 30 min show is something the whole crew can enjoy.
The Angels of Sin stripper services based in Dublin and cover the following counties in Ireland
Dublin, Kildare, Meath, Louth, Carlingford, Kilkenny, Laois, Westmeath, Wicklow, Wexford, Limerick, Cork, Galway,
Tipperary, Leitrim, Longford, Cavan, Monaghan, Dublin, Kilkenny, Carlow, Carrick on Shannon, Navan, Longford, Tullamore, Meath, Dundalk, Wicklow, Drogheda, Mullingar, Westmeath, Offaly.
Our Female strippers not only work in the Capital but throughout the Country and we have a strong team that covers Carlingford, Kilkenny and Carrick on Shannon. The Angels of Sin Female Strippers can be as tame or as wild as you require as they adjust to suit any type of crowd.
Our top priority is customer satisfaction. See what other have to say about our services.
It's hard to put it all into words but from the very first contact, this company has been amazing. Professional and fun all in one. James was our performer and I can't thank him enough. Organising a night for someone can be stressful enough but I can honestly say this was the calming factor of the night. James was so relaxed and listened to what we wanted. His performance is higher than 5 stars. He made the night. What an amazing guy, professional, nice and just perfect. Thank you so much for making our night better. A review just doesn't capture how brilliant you are. Well done 👍
For the fourth time now, I've hired Hot Stuff entertainment for stags I've been involved in and they have always delivered 100%. On this occasion I booked at very short notice and Simon couldn't have been more helpful. We had a girl called Lexi and my god did she deliver. An absolute stunner and very friendly. She made the weekend and had a great laugh with all the lads. Definitely one of the best I've seen at her work. I will request her on our next adventure and highly recommend her to everyone else. Thanks again to Lexi, Naomi and Simon 👍👍👍👍
Can't say enough about how happy we were with the service provided by Simon, Britney and the whole Hot Stuff team. We had a few requirements for my buddy's stag which were adequately met and handled with complete professionalism and care. Will 100% use them again.
Girls anywhere at any time
At Female strippers Ireland we can provide you with girls all year around and on any night of the week, at any time. Just let us know and we will provide you with the girls, no problems.
You don't have to come to us we will come to you. Our girls perform anywhere!
Female strippers Ireland are available all over Ireland. It does not matter where you are in Ireland you can book our girls for your party. Female Strippers Ireland will even recommend venues around the country that will be great for our shows. The most popular locations for a Stag Party would be Dublin, Carlingford, Kilkenny, Carrick on Shannon, Westport or Galway and we can help you get a venue for the ultimate party at these locations.
Our strippers will perform in every type of venue. They can perform at pubs, clubs, party buses and function rooms. You just name the venue and they will be there with a show to remember.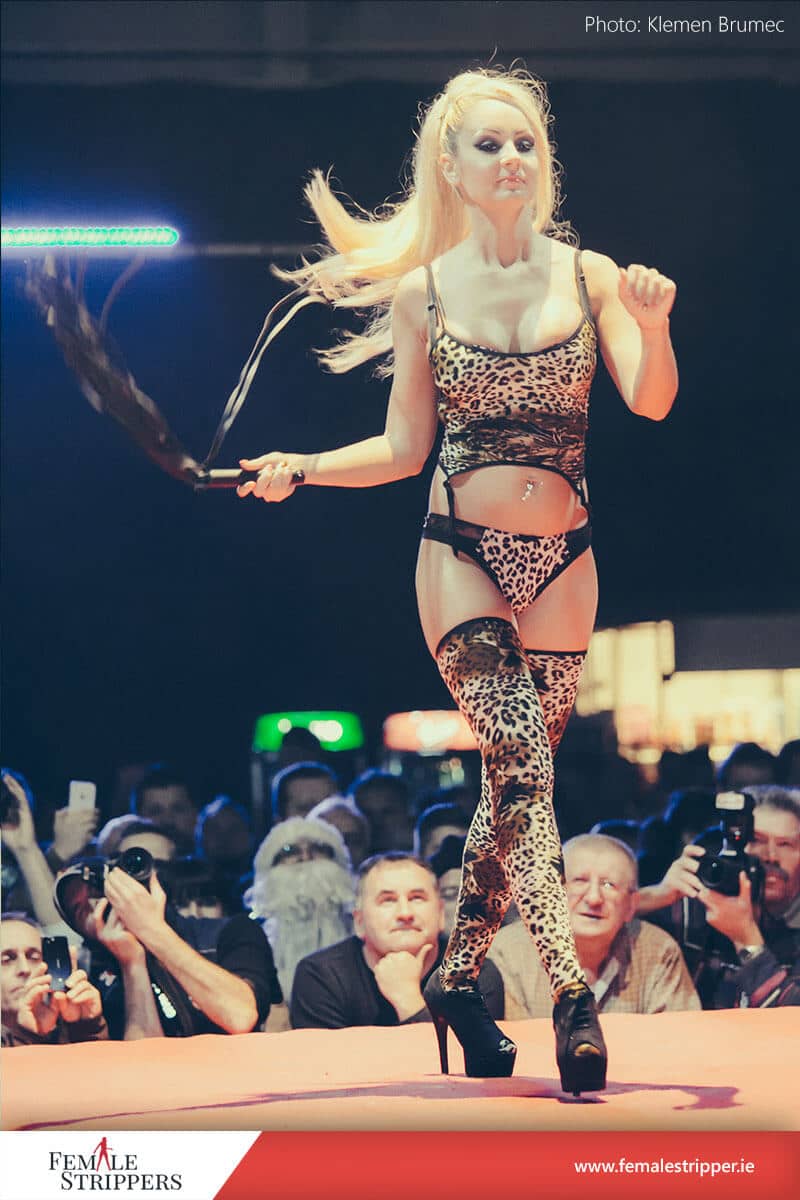 Address
Our headquarters are in Dublin, but we serve Ireland nationwide.
Email
info@femalestripper.ie